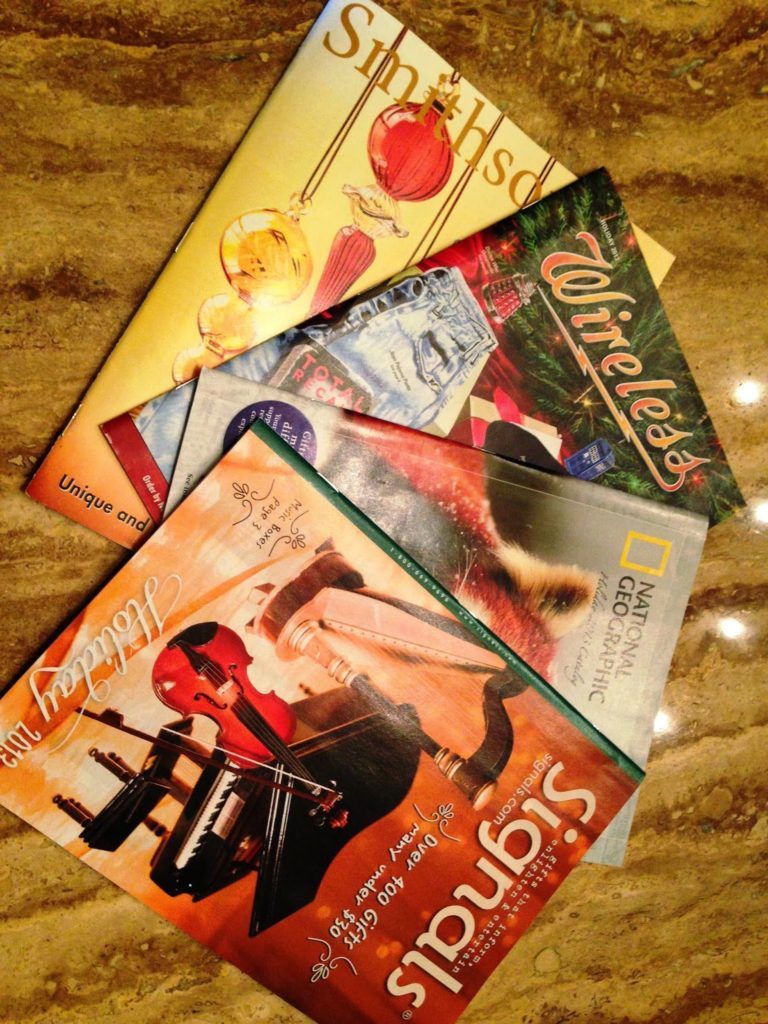 Holiday Gift Catalogs!
Choosing a holiday gift that keeps on giving…
Just the other day we read an interesting article in US News and World Report "10 'Experience Gifts That Keep on Giving." We hope you'll have some time to read the article; the opening paragraph might tempt you to learn more.
Research indicates that experiences make us happier than things do. With that in mind, some holiday shoppers are turning from the mall to the museum, looking for experiences their friends and family can enjoy all year.
An associate professor of marketing at Washington University in St. Louis, Joseph Goodman, studies gift giving and he notes that experience gifts require that you really know the recipient and their likes, dislikes, and lifestyle. Teresa Mears of US News and World Report offers a number of suggestions like museum memberships, season tickets to a theater or concert series, annual pass to a local attraction, magazine subscription…classes.
If not a class, how about a gift of an InnerPath Retreat?
InnerPath is a series of workshops and retreats designed to give participants insight into critical life issues and explore personal strategies to balance mind, body and spirit in a safe, supportive environment. These programs can accomplish significant results because of the dynamic interaction between participants and our staff, and a powerful variety of therapeutic experiences such as the challenge course, and expressive arts. The Nash House, home of InnerPath is located our Cottonwood Tucson campus – 35 acres of lush, desert grounds. Only minutes from the center of Tucson, it is distant enough to maintain a feeling of rural peace and tranquility. You can fully concentrate on continuing the work necessary to be a full participant in your own life. While attending the programs at the Nash House, we hold group and one on one discussions in a safe, respectful and fully-confidential environment.
All of the InnerPath programs differ from others in that we use various types of experiential therapy to help participants reach a deep level of awareness with relative ease. The use of psychodrama, challenge course experience, and grief and loss support plus the dynamic work of our primary facilitators help to create an experience that changes lives.
To the left you can learn more details about our retreats by reading the brochure.
InnerPath Retreats 2014 dates
Beginnings and Beyond
2014 Schedule:
5 days: Mon 9 am – Fri 4:30 pm
Jan 13-17, Feb 10-14, Mar 17-21, Apr 14-18, May 19-23, Jun 16-20,
Jul 28-Aug 1, Sep 22-26, Nov 3-7, Dec 8-12

See typical weekly schedule here.
Women's Retreat
2014 Schedule:
5 days: Mon 9 am – Fri 4:30 pm
Jan 6-10, Feb 3-7, Mar 10-14, Apr 7-11, Jun 9-13, Sep 15-19, Oct 13-17

See typical weekly schedule here.
Developing Healthy Relationships
2014 Schedule:
5 days: Mon 9 am – Fri 4:30 pm
May 12-16, Dec 1-5

See typical weekly schedule here.
Have you ever given an experience gift? We have one associate who gives each of his sons a AAA Membership every year. It is now a tradition…that keeps on giving.
An InnerPath Retreat could be the perfect experience gift for your spouse, your child, your partner, or even yourself. For information about InnerPath please call Jana Zeff Martin, our InnerPath coordinator, at 1-888-708-4784 X 2141.
Happy Holidays!