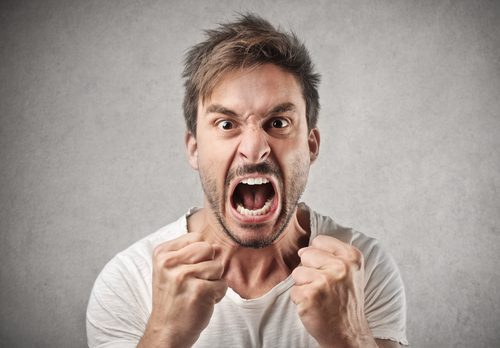 Depression and Anger
Depression is a mental illness that can cause someone not to enjoy the things they used to enjoy, suicidal thoughts, low levels of mood, and unexplained aches and pain. Another symptom, according to a study done in 1998 by the National Center for Biotechnology Information, is that two-thirds with depression have anger as well. To be depressed and angry for more than two weeks is not a good combination to have on a daily basis. Speaking to a doctor and doing activities that put you in a better mood will help treat depression and anger.
This dual diagnosis can mean that someone suppresses their anger or show their aggression and cause violence to a loved one. If you have thoughts about hurting yourself or someone else, it is best to seek medical attention immediately. A doctor will tell you whether or not these feelings are temporary or if you need more attention to these issues as well as if you have other physical or mental disorders causing anger. Make sure to tell your doctor all of your concerns and the doctor will ask you, in return, to speak about your work, relationships, family, and anything else that can affect your emotions. Your doctor will also ask about your family history to see if any other relatives have experienced similar symptoms.
It is important to stay away from triggers that can cause you to feel depressed or angry such as certain situations or people. When you get angry, try doing deep breathing exercises or have a friend guide you through them. Going outside to breathe in the air and take a walk can improve your mood as well. If anger and depression symptoms persist after two weeks, it is best to see a mental health therapist to manage and understand what you are going through. Doctors prescribe medications for depression and it can take several different kinds to see which ones work.
In addition to medication, you should talk to your friends and family as well as support groups so that you do not feel alone in what you are feeling. Exercising can release endorphins which will temporarily make you feel good and improve sleeping patterns. Find things to look forward to like making plans with a friend, planning a vacation, or wanting to finish that book you love. The goal is to do what you can to feel happy everyday.
Located on the Arizona desert, Cottonwood's dual diagnosis program will prevent patients from relapsing after drug and alcohol treatment. The Cottonwood Assessment plan is a four day inpatient assessment program providing a comprehensive evaluation that will focus on the specific needs of the individual. For more information, call us today at (888) 727-0441.