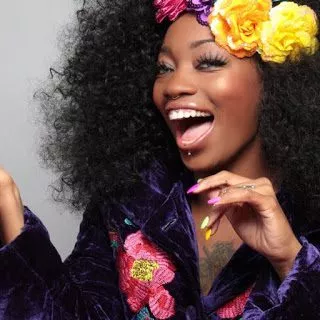 It sounds peculiar to laugh and meditate at the same time, especially when the general perception of meditation is to sit quietly and be still. But a few daily lighthearted chuckles and chuffs often stimulate changes in helpful "feel good" brain chemicals such as endorphins, serotonin, and dopamine. Laughing, like meditation, can reduce symptoms of anxiety, depression, and stress.
Laughter Meditation: Part of Laughter Yoga
Sometimes jokingly referred to as "The Art of Hahaha," laughter meditation exercises come from the practice of laughter yoga. There are many sources of this style, but one of the most frequently cited is Dr. Madan Kataria, or the "The Laughter Guru" and founder of Laughter Yoga International in 1995. He uses a combination of exercises and yogic breathing techniques to help people grin, snicker, and chortle their way to better health.
As a medical doctor, Kataria relies on clinical studies to prove his point that laughter—often without the use of comedy, jokes, or other humorous prompts—provides a number of benefits, including:
Stimulates oxygen throughout the brain and body
Releases endorphins, dopamine, and serotonin
Reduces cortisol, which helps alleviate stress
Lowers blood pressure
Strengthens the immune system
Eases digestion
Promotes relaxation
What's more, Kataria notes your body apparently can't tell the difference between real laughter and fake laughter, but will still experience the residual effects. So initially, you may have to work yourself into a giggle fit, but eventually, your natural response takes over.
The scientific community continues to be intrigued by the effects of laughter on wellness. The term gelotology relates to the study of laughter and its effect on the body. For example:
Primarily, researchers agree that when we laugh, even if we have to jumpstart a chuckle to get a full belly laugh going, we end up in a happy place. Here's an interesting TEDx Talk from laughing yoga instructor Ida Abdalkhani, indicating that within about two minutes, fake laughter becomes real.
Laughter Meditation Exercises
To start practicing more mindful laughing, sometimes it's as easy as a smile. Not as a forced response to someone telling you to smile, but simply as a response to something that makes you feel joyful. Then, you can continue to smile more as you encounter people and feel more natural about it. No one is saying you must smile, but you're creating a conscious path to do so more frequently.
Now, start working with laughter meditation exercises. Here are a few to try:
Feel silly yet? Good! That's the point. Laughter meditation isn't designed to make light of what you may experience in life, but to help you find ways to add more joy to your day. There's the balance. Encouraging your body and mind to have more positive responses helps you continue to move forward with your health.
If you'd rather not watch a video, consider this solo practice from The Chopra Center. After the 10-minute session, capture your experience in a meditation journal for future reference.
Holistic Wellness at Cottonwood
When residents receive addiction and mental health treatment at Cottonwood Tucson, there's a combined approach to the philosophy of care. Mental, emotional, physical, and spiritual aspects are all addressed in order to create whole being wellness. From advanced nutrition to equine therapy, EMDR, and yoga, there are many complementary techniques to enhance healing. Learn more about this holistic treatment approach.
By Tracey L. Kelley