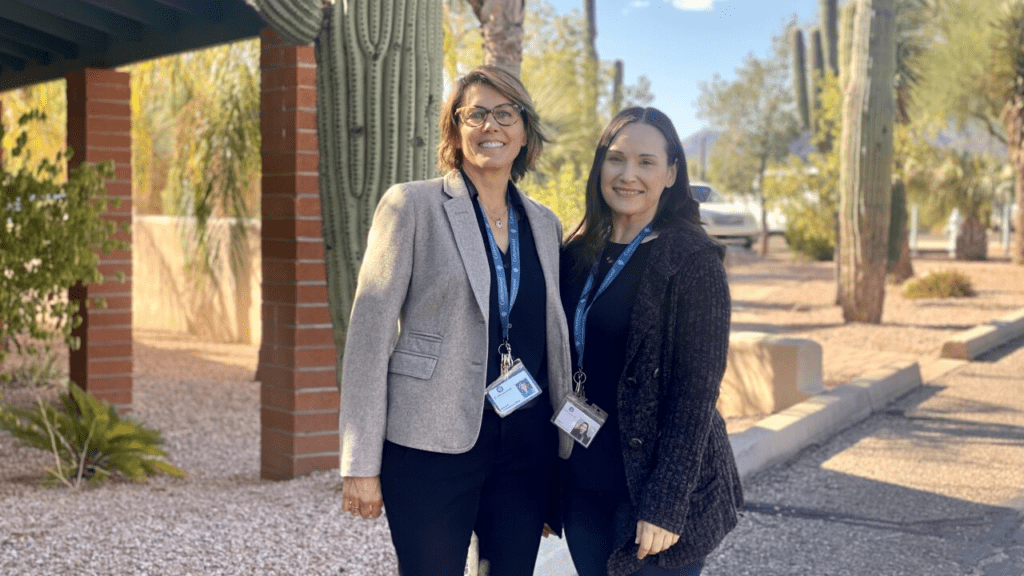 Republished from KGUN 9, Copyright 2023 Scripps Media, Inc.
TUCSON, Ariz. (KGUN) — For 35 years Cottonwood Tucson has been treating mental health and substance use disorders with patients from all around the world coming to their facility for a better life.
Cottonwood Tucson was on Newsweek's list of America's Best Addiction Treatment Centers for 2023 on a national and state level. KGUN9 sat down with Cottonwood Tucson's CEO Melissa Hetzel, about what this means for the facility.
"When we think about Cottonwood getting this award, it's pretty special. But really what we want it to be here is that we're saving lives. Not just the loved one who's here but the loved ones who are out there," said Hetzel.
For her, it hits close to home.
"I have a brother who passed away from his addiction and mental health disorders. So Cottonwood Tucson for me represents taking care of somebody's somebody," said Hetzel. "Somebody's husband, somebody's wife, somebody's daughter, somebody's lover…. just like Suzie."
Suzie Garrett was a patient at Cottonwood Tucson three years ago after hurting her back and becoming addicted to the pain medication— eventually doing heroin and cocaine through and IV on a daily basis.
She tells KGUN9 her journey at Cotton Tucson was one she will never forget.
"Everyone genuinely cares and I had never been anywhere that I felt like everyone cared about me," said Garrett. Today she is now an employee, helping others through their own recovery and enjoying her life at home.
"I'm a full member of my family again. Instead of destroying relationships I have deep and meaningful connections with my family and even reunited with my son," she said.
For anyone who may be struggling and seeking some sort of recovery, Hetzel and Garrett have a message for you.
"If you're at home struggling with addiction or any mental health issues there is help out there and there's hope. Anyone that's broken and at the end of their road…. reach out, don't give up and don't give up on your loved one."
Cottonwood Tucson is located on the Westside at 4110 West Sweetwater Drive. For more information on Cottonwood Tucson visit their website.
——-
Brooke Chau is a reporter for KGUN 9. She was a part of Fresno State's newscast, Fresno State Focus and interned at KFSN-ABC30 in Fresno, CA before coming to KGUN 9. Share your story ideas and important issues with Brooke by emailing brooke.chau@kgun9.com or by connecting on Facebook, Instagram and Twitter.
Copyright 2023 Scripps Media, Inc. All rights reserved.
Citation: "I'd be dead if it wasn't for Cottonwood": Tucson treatment center receives national recognition. (2023, November 2). KGUN 9 Tucson News. https://www.kgun9.com/news/local-news/westside-news/id-be-dead-if-it-wasnt-for-cottonwood-tucson-treatment-center-receives-national-recognition
‌